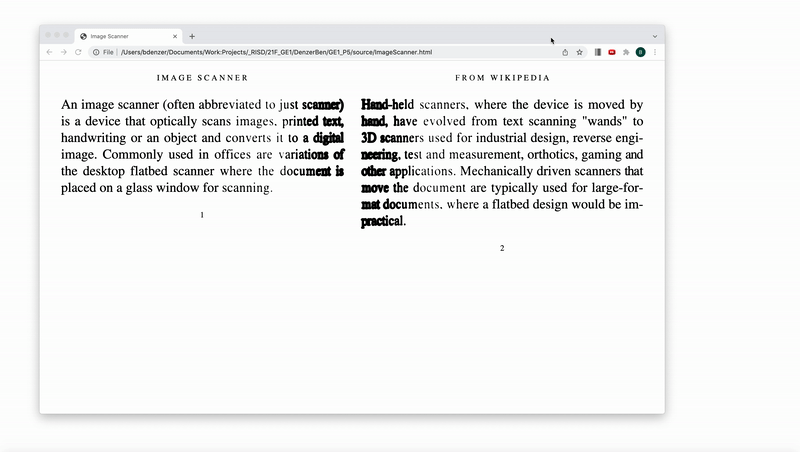 ---
For the final project in GE1 (Grand Prix), Ben created a facsimile tool to re-create the effect of poorly scanned text. He began by studying the formal effects and translated these studies into a multiple master format which could interpolate between these formal characteristics. By using an opensource cut of Times as the 'standard' master Ben was able to complete this complex project in a very restricted timeframe; only four weeks.

Ben's variable font file was then used on a responsive website. By assigning a string of text index positions, Ben could asign interpolation values relative to position of a letter in a body of text. With this, Ben created a responsive website which could digitally mimic this physical phenomenon. For content, the site uses randomized keywords (related to the circulation of langauge) to pull from Wikipedia pages.

Some of Ben's process is shown below.


---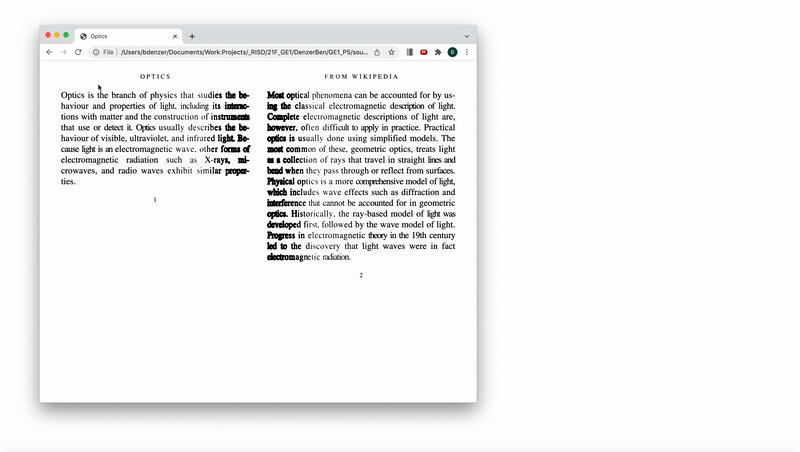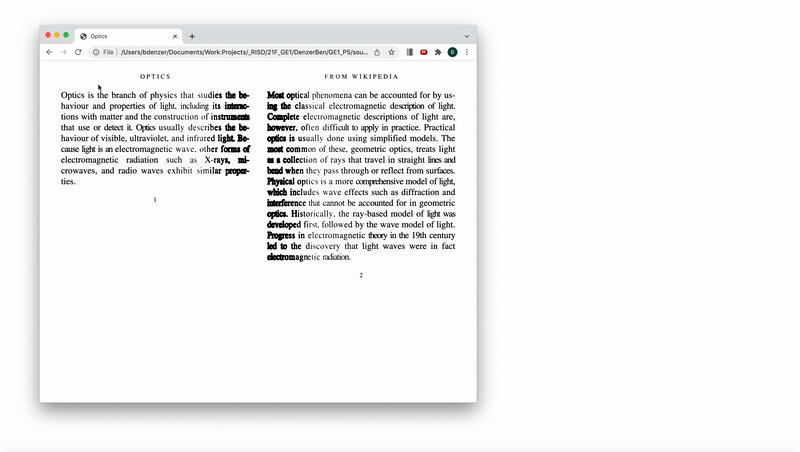 Source Material Below: